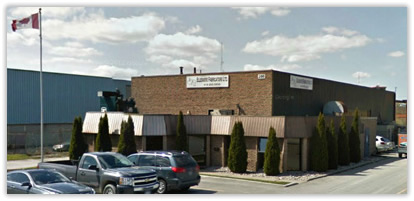 EFL Fabrication Shop
ELLESMERE FABRICATORS LTD is an Ontario based Fabricator, which was founded in 1986 by Paul J Kamphuys who had 25 years of prior experience in the custom steel fabricating industry. ELLESMERE started out in a modest 3,000 sq ft shop located on Ellesmere Road in Scarborough. Production increased due to high quality of work and many satisfied customers, thus outgrowing the small shop. In 1994 Ellesmere moved to a 10,000 sq ft building, with an extensive yard for storage.
ELLESMERE is proud to have served a variety of business sectors including
Automotive
Hospitals
Schools
Government
Sewage and Water Treatment Plants
ELLESMERE is a certified CWB fabricating shop and is committed to satisfying all of their customer's needs. ELLESMERE has the ability, experience and knowledge to manufacture many different items, from simple to complex projects.
At Ellesmere Fabricators quality is our moto!